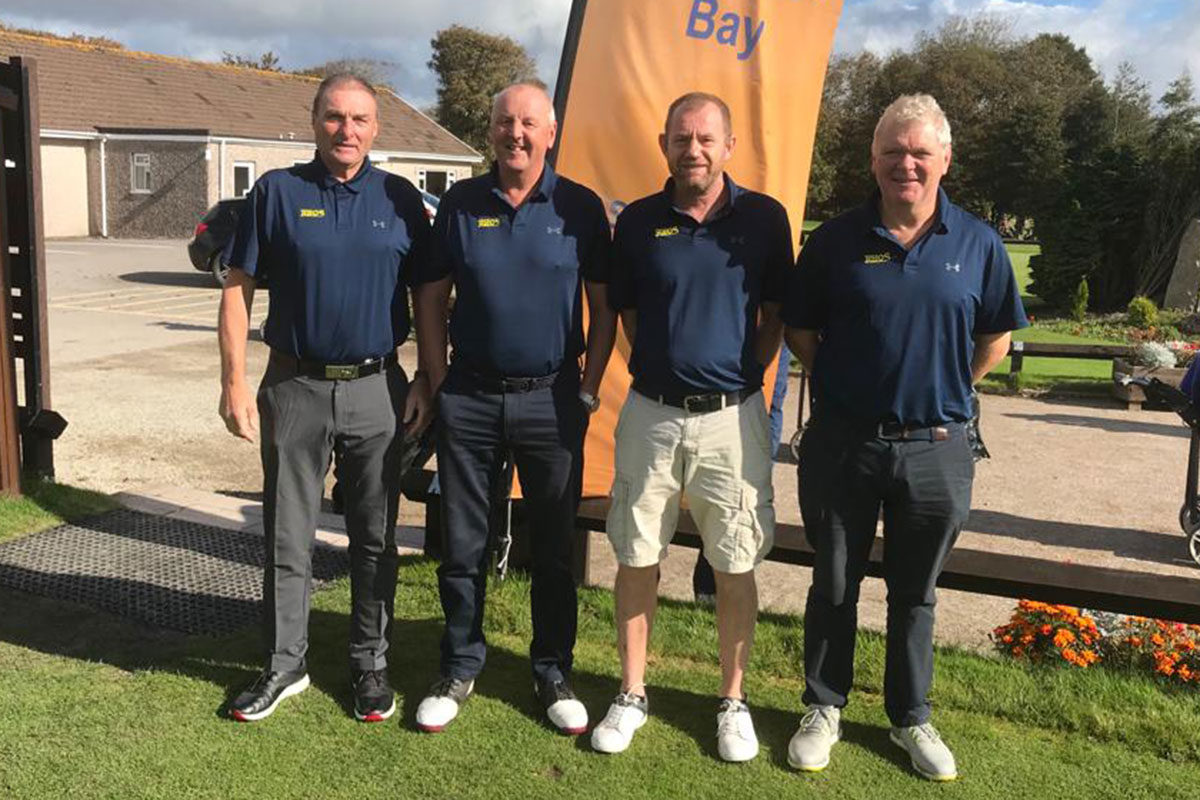 RHOS Construction continue to support as many local charities as they can in these troubled times.
Two teams were entered to play in the Rotary Club of St Austell Bay Charity event in October 2020.
Simon Ferguson Smith who ran the event praised and thanked the membership of St Austell Golf Club for giving up the golf course for most of the day and all the Sponsors of the event. He said "Their generosity is unmatched".
The day was a great success and raised approximately £4000 for local charities!
See results here: http://www.staustellgolf.co.uk/rotary-day-results-oct-11th-2020/
Team A - top picture
Team B - below.